Sound of Riviera was undoubtedly a one-of-a-kind weekend event.

We rediscovered all the beauty of la dolce vita and were able to make it markedly more contemporary and in line with the trends of the moment and the desires of our community.

It was two days entirely dedicated to music, food and freedom of expression in its most creative form. Which other location on the Coast could have made all this possible if not for the Maya?

However, it's now time to find out what's next for Cueva Electrónica.

On Saturday, August 12, the Soundtuary family will bring to the Maya consoles Apache—the creator of the concept—and aDios, the Peruvian DJ with folk overtones.

It will be an incredible party that will open the festivities for Maya's signature August long weekend.

Soundtuary is a project that was born from the search to make a space completely dedicated to music—a space focused on the deepest enjoyment of the combination of sounds in a time sequence according to the laws of harmony and rhythm.

It is a concept created for lovers and connoisseurs of electronic music, a family coming together to celebrate life with empathy and positivity through well-defined sounds, grooves and rhythms.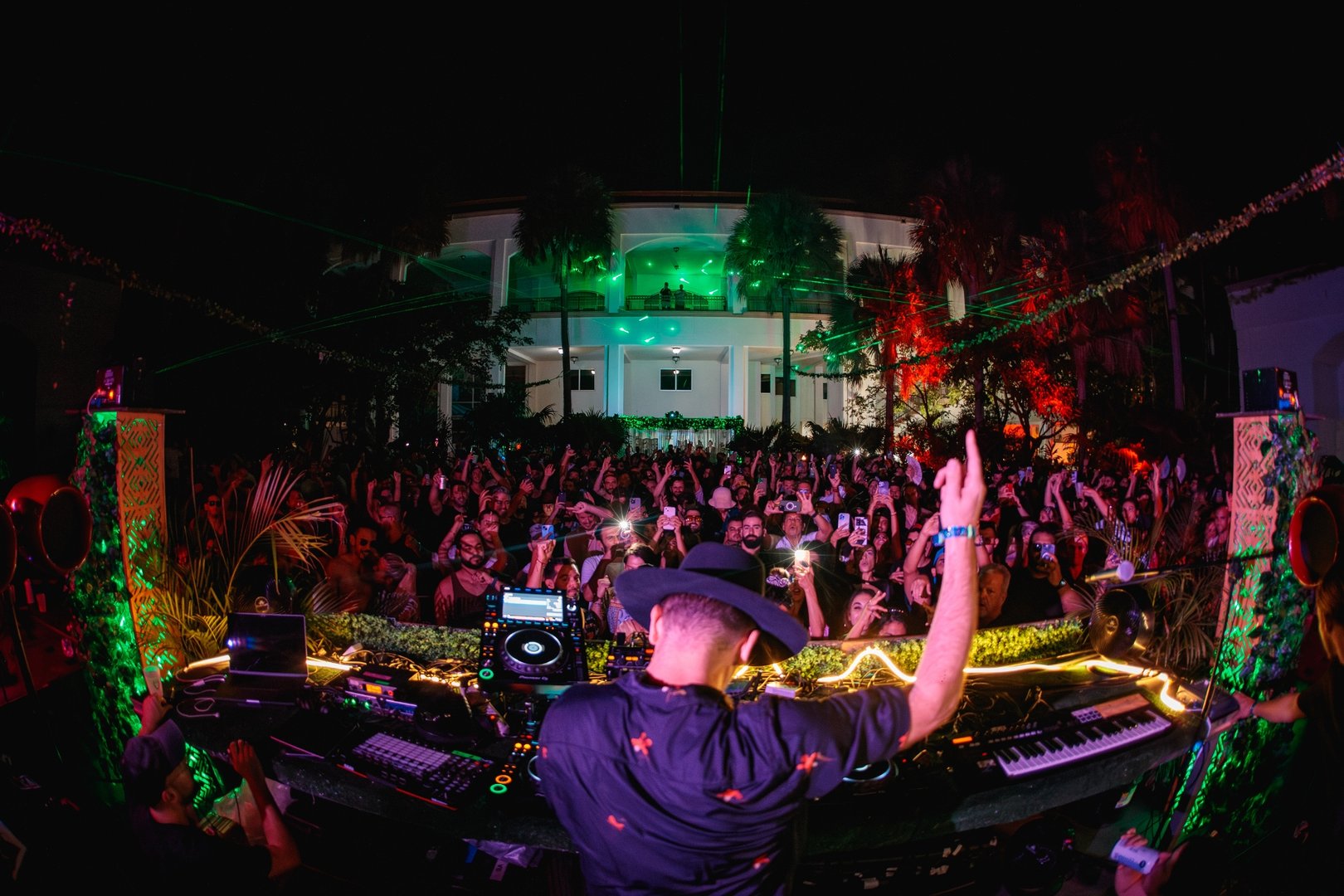 Apache: The sounds of the cradle of life
The music of Apache, a French DJ living in America, is an interweaving of African cultures, ancient civilizations, ethnic deep house and slow techno.

Growing up with Jean Michel Jarre and Giorgio Moroder, Apache began his musical education in the world of record stores, festivals and clubs throughout France.

He has played in Ibiza, Mexico, Singapore and Australia and has been a resident at several clubs. This has allowed him to work and bring to life distinct sets featuring African and Balearic percussion, Latin jazz and slow techno.

Apache has shared the stage with artists such as Audiofly, Blond:ish, Sabo b2b Goldcap, Jan Blomqvist, Guy Gerber, Damian Lazarus and Black Coffee—to name just a few—and is the creator of Soundtuary, the concept that will have Maya as its home this weekend.

Rooted in African and Balearic percussion, Latin jazz and Berlin-Detroit house, his sets represent a diversity of genres that, combined together, create an unforgettable sound experience.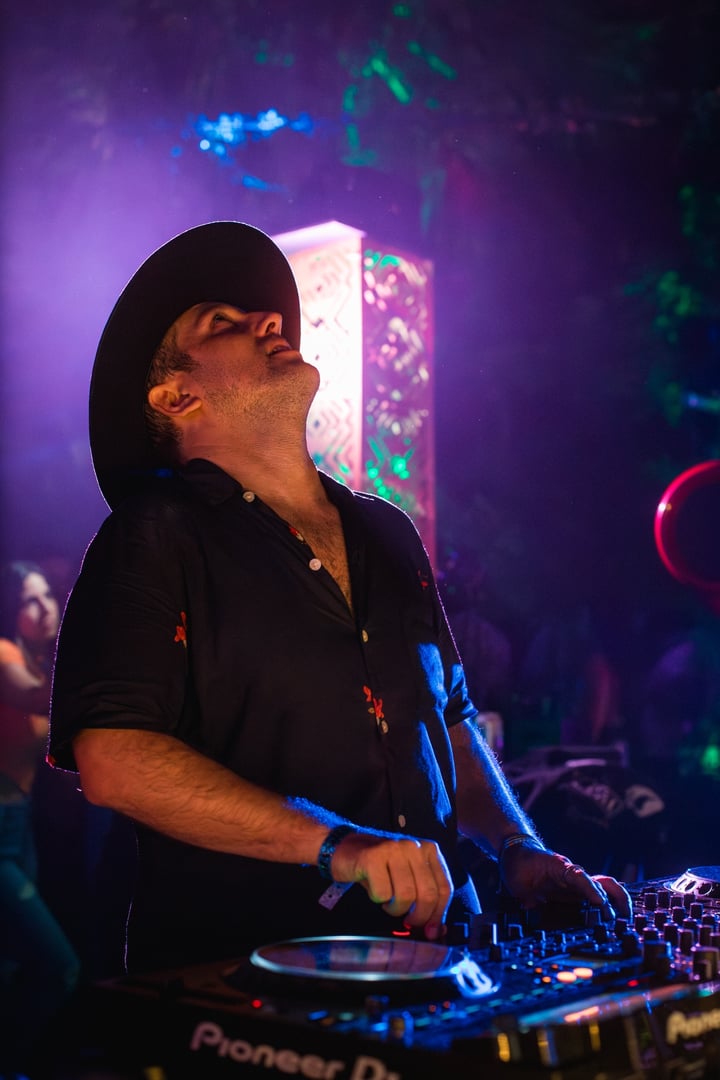 aDios: Uplifting energy and good vibe
Born in 1981 in the city of Trujillo, Peru, aDios has been influenced by his country's folk music since he was a child.

After moving to Miami in late 2014, he began performing as a DJ in some of the city's most renowned clubs, such as Do Not Sit In The Furniture, and was one of the first to offer shamanic and spiritual house sounds. Before long, he was noticed for his creative fusion of folk and electronic music.

His talent has taken him around North and South America and to his adopted city, Miami, where he has played at such iconic venues as The Electric Pickle, Do Not Sit On The Furniture, River Yacht Club, The Standard Hotel, among many others. aDios currently plays as a resident at Astra Miami, Proyecto Tulum and Gitano Miami at Casa Faena.

The artist's sets are a mix of organic and folk music reminiscent of the Andes in his native Peru. aDios conveys messages of forgiveness, free rhythm, love and unity while maintaining a positive energy and atmosphere.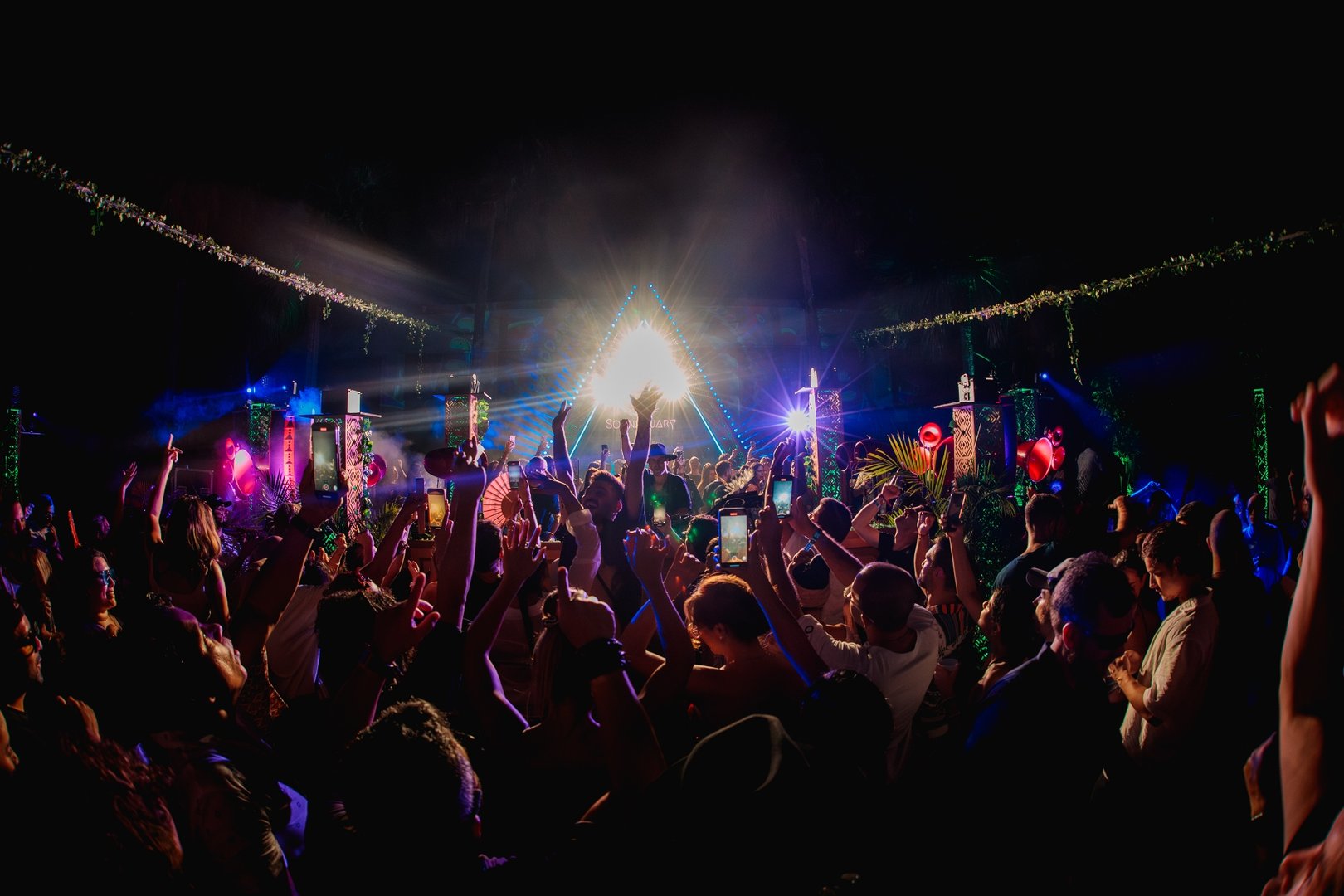 Soundtuary w/ Apache & aDios @ Maya Beach Experience | Cueva Electrónica, Saturday, August 12, 2023

Access to the event is by reservation only. Reserve your table here for registered list access.

Follow us on Instagram and stay updated on all Maya events.

The Maya redefines the boundaries of music by creating a creative space of collaboration and contemplation to rejuvenate and lose and find oneself among the sound waves.

Tel.: (+39) 081 090 0033
Email: info@mayabeachexperience.com
Instagram: @mayabeachexperience