The July 1 party was probably one of the events most in line with the Maya mood. Armonica, Elbio Bonsaglio and Joy Rapotez—the guests of the last Cueva Electrónica—are multifaceted personalities, artists who fluidly orient between the worlds of clubbing, fashion and art.

Here at Maya, we are convinced that creativity is the fundamental element that allows us to bring to life the fusion that represents us so much: music, art, fashion, food, sustainability and lifestyle in general.

The Maya was born precisely from this belief, which is why it has been able to establish itself over time as a space of togetherness and sharing, where a community of passionate people in line with our vision is free to express themselves, to get to know each other, to get lost and find each other.

Maya's Cueva Electrónica parties are still in their infancy, yet next weekend we will have the opportunity to hear new international artists. The July 8 sets will feature Goraab, Sara Bluma and Luigi Landolfo.

Let's find out about them together.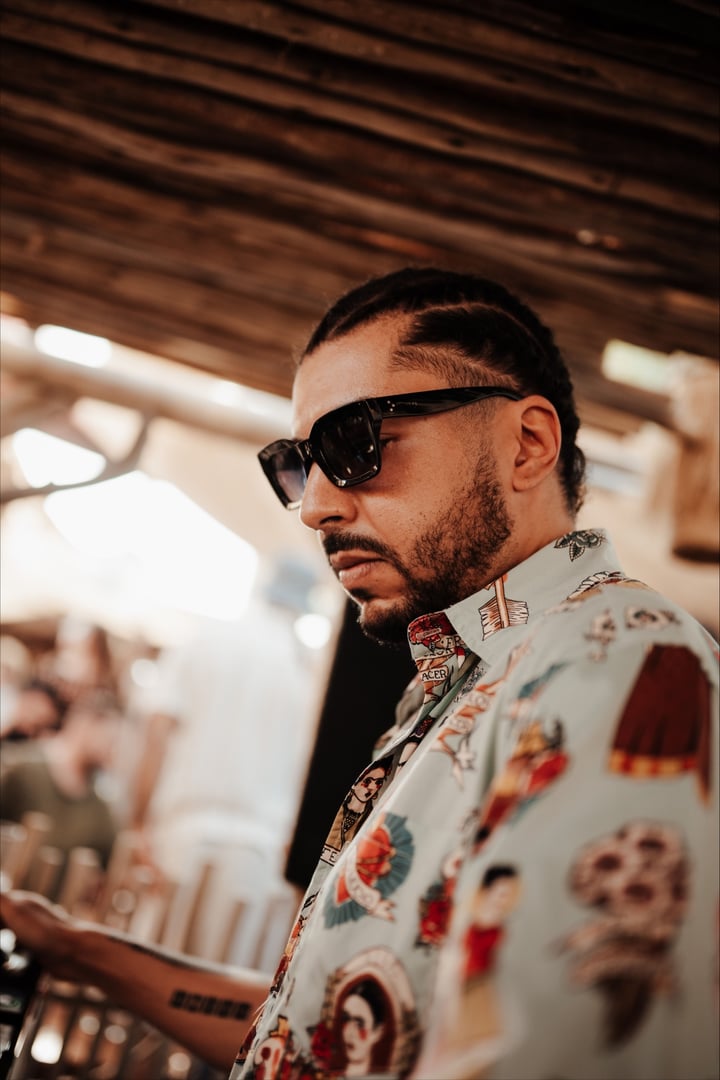 Goraab: A certain quality that makes his DJ sets remain in peoples' minds
Goraab is a French artist with incredibly interesting sounds. He is a resident at Casa Amor in Saint-Tropez, the beach club with boho vibes, aka the Tulum of the French Riviera.

With his refined style, exceptional technique and musical culture envied by the most influential DJs on the globe, Goraab is now synonymous with quality and professionalism.

Paris, Saint-Tropez, Monaco, Tulum, Miami, Ibiza, Dubai... An exponential career path has led him to play alongside artists such as Pablo Fierro, Black Coffee, Martinez Brothers, Bedouin, Blondish, Damian Lazarus and Luciano, to name a few.

Goraab and the quality of his tracks - in our opinion, memorable - are a certainty. Passionate and a perfectionist, the artist is known to fuse his sets with electronic percussion, resulting in a hybrid live show that brings more life and rhythm to his music.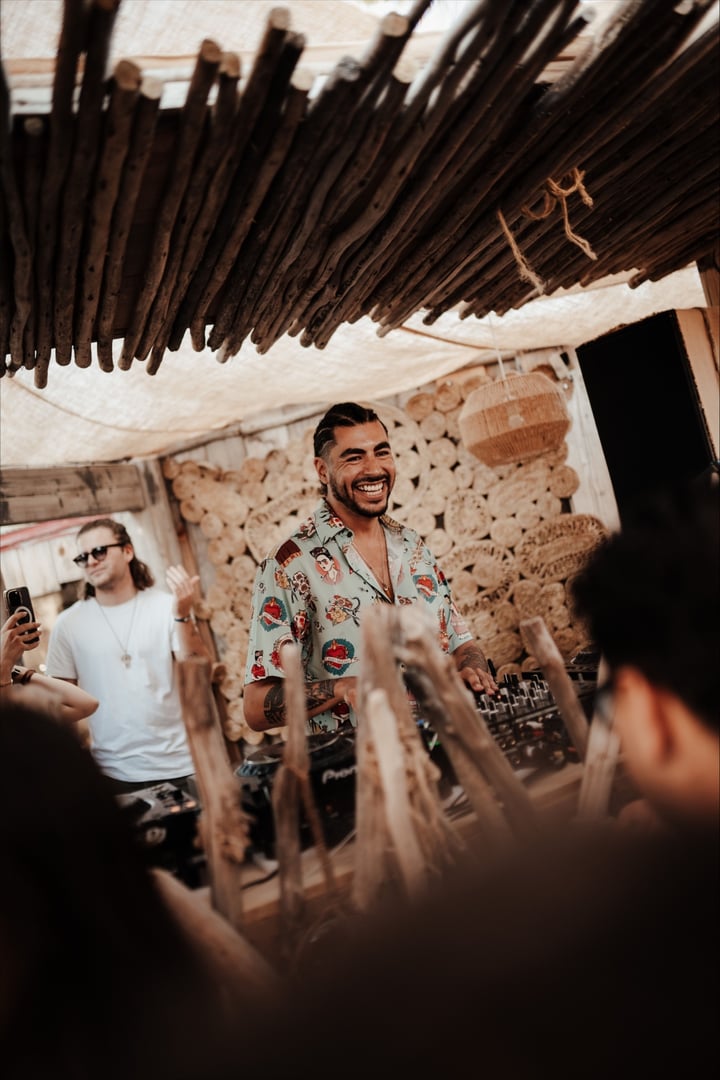 Sara Bluma: a musical identity that merges together indie dance, tech house and afro house
Sara Bluma is an Algerian DJ and producer who began her musical journey in the clubs of Ibiza. In 2020, she became the resident DJ at The Sanctuary Eco Retreat, the "multicultural village," as the club likes to call itself, with locations in Rome, Milan, Porto Cervo and Mykonos.

Sara has managed to make a name for herself by securing a distinctive reputation both in Italy and abroad. She began her career as a producer in 2022 and today, boasts collaborations with some of the biggest artists in the industry, such as Red Axes, Damian Lazarus, Argy, Acid Pauli, DJ Tennis, Carlita and Oceanvs Orientalis.

Her musical identity fuses together indie dance, tech house and afro house, engaging sounds that are totally in line with the Maya vibes.

Also playing with Goraab and Sara Bluma will be Luigi Landolfo, a DJ and event organizer from Naples known for his collaborations with Duel Club, HBTOO, Secret Room and Comfort Zone Artist.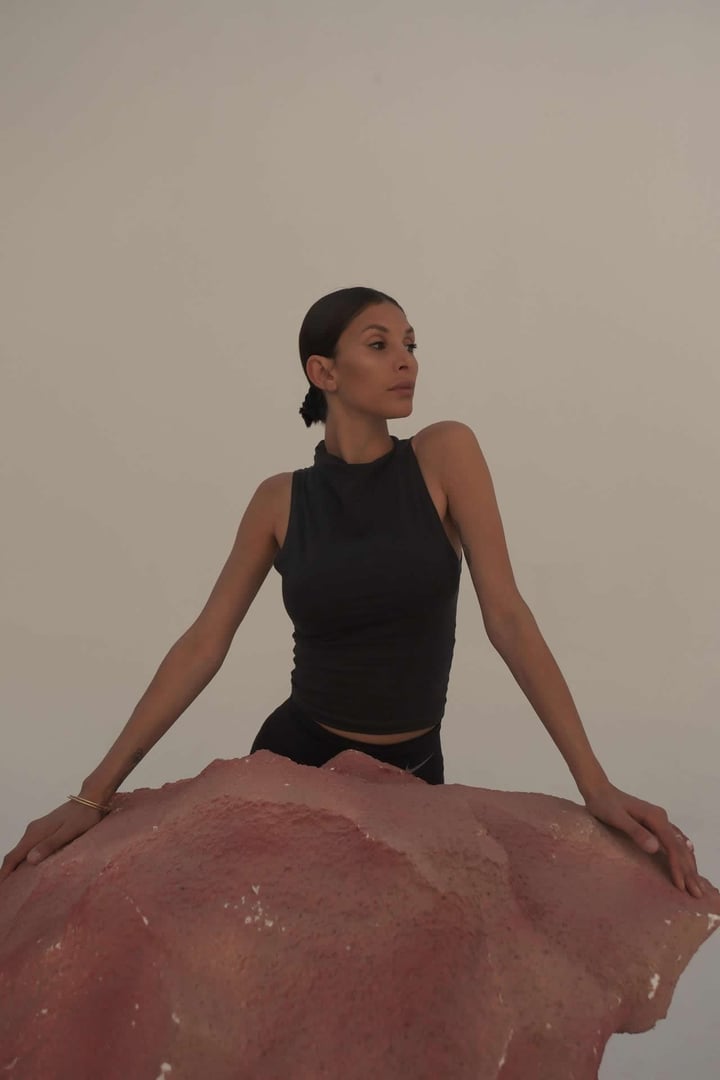 Goraab & Sara Bluma + Luigi Landolfo @ Maya Beach Experience | Cueva Electrónica, Saturday, July 8, 2023

Access to the event is by reservation only. Reserve your table here for registered list access.

Follow us on Instagram and stay updated on all Maya events.

The Maya redefines the boundaries of music by creating a creative space of collaboration and contemplation to rejuvenate and lose and find oneself among the sound waves.

Tel.: (+39) 081 090 0033
Email: info@mayabeachexperience.com
Instagram: @mayabeachexperience